Club Kit & Prices
Last updated: Wednesday, 14 October, 2015 at 12:16pm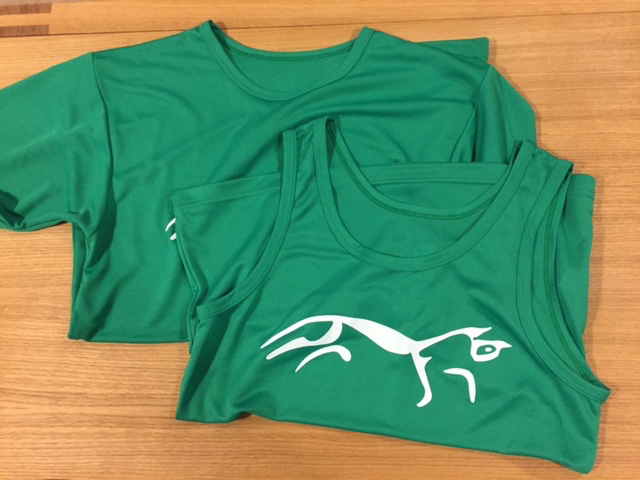 Just as you were thinking you might have to sew your own vests out of leaves and bark, we now finally have a large box of brand new club kit for you all! Hooray!
Club Vest (Technical): – £14.55.
Club Short Sleeve T–Shirt (Technical): – £17.65.
White Long Sleeve T–Shirt (Technical): – £18.70.
Please send your orders for kit to Suzie Sheehy .
We do not currently stock red shorts but if you are having trouble finding a pair we can provide links to stockists of various styles of red shorts. If you have any ideas or requests for other items of kit again please contact Suzie .
There are 3 ways to pay for your kit:

Cash
Cheque (

payable to

White Horse Harriers AC)
Direct bank deposit to White Horse Harriers, using your surname as reference.

*
* The bank details are the same as for membership payments. Please refer to the details at the bottom of the club membership form.