2015 Club Multi–Terrain Championship Races
Last updated: Thursday, 29 January, 2015 at 03:45pm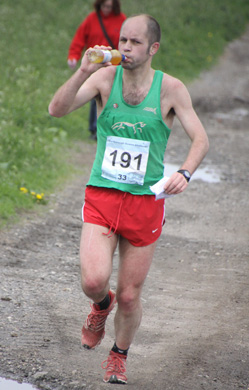 The 2015 club multi–terrain championship campaign commences in February with the Terminator to get everyone into the swing of things! This year's club championship series has been expanded to comprise 8 races of which each competitor's best 6 results will count towards their final club championship standing.
The rules determining the outcome in the event of a tie between competitors are as follows:
1) In the event of a tie between two or more competitors the overall standings will be determined by the points totals earned in direct competition between the athletes concerned.
2) If a race included in the club multi–terrain championships is cancelled and provided the cancellation no less than 6 weeks from the end of the championship season a suitable and equivalent event will endeavour to be found by the club committee as a replacement.
3) The club committee's decision on the selection of the replacement event will be final. All members will be notified of the replacement championship event as soon as possible following the decision of the committee.
Given the expanded 2015 championship comprises 8 events of which 6 count, there should be sufficient races to allow for the worst case scenario where a race is cancelled and is unable to be replaced.
So who's man or woman enough to relieve the current champions – Paul Jégou (Men) and Rachel Bennett (Ladies) – of their titles?
Please do not hesitate to contact Paul Jégou if you have any questions regarding the 2015 Club Multi–Terrain Championships.
Below is the list of the races that makes up our club multi–terrain championship for the 2015 season.
Good luck to everyone and all the best for your training. Hope you all enjoy the 2015 multi–terrain championship series.
For the final positions in the 2014 White Horse Harriers Multi–Terrain Championships click here ».
The full calendar of Oxfordshire events for 2015 including the County Championship and Grand Prix Series events can are also available by clicking here ».